HOW TO CHOOSE FUSION SPLICERS?
THERE ARE MANY MODELS OF FUSION SPLICING MACHINES AVAILABLE, VARYING IN FEATURES AND CAPABILITY, AND COST. SO YOU SHOULD DO YOUR DUE DILIGENCE BEFORE MAKING A DECISION. THE FOLLOWING SECTION DESCRIBES DIFFERENT FIBER ALIGNMENT TECHNOLOGIES IN SEVERAL TYPES OF FUSION SPLICERS.
CORE ALIGNMENT
Optical fiber core alignment (also called "profile alignment") fusion splicers use multiple cameras to inspect the two cleaved fibers before fusing and allow for multiple axis movement of the fibers. The two fibers are illuminated from two directions, 90 degrees apart. From the multiple video cameras, the machine recognizes the core of the fibers and aligns them automatically using movable stages.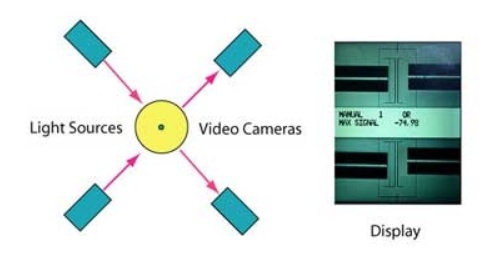 Core alignment splicers are high-end units allow users to store separate programs or recipes where factors such as splice time and temperature can be highly customized. Such high end fusion splicers magnify and visually display the splice, and use active core-alignment to line up the fibers. Light injection technology and imaging software line up the fiber cores so maximum light passes from one fiber to the other, ensuring minimal splice loss.
This provides for precise fiber alignment, resulting in a typical splice loss of only 0.02dB. This level of precision is required for all single mode fiber applications and also enhances performance of multimode fiber. Ribbon splicers typically use core alignment.
Core alignment fusion splicers have long been the preferred method for CATV installations, backbone networks, specialty fiber applications, and optical components manufacturing largely because of their high accuracy and reliability. The following picture shows FS-60E Fusion Splicer.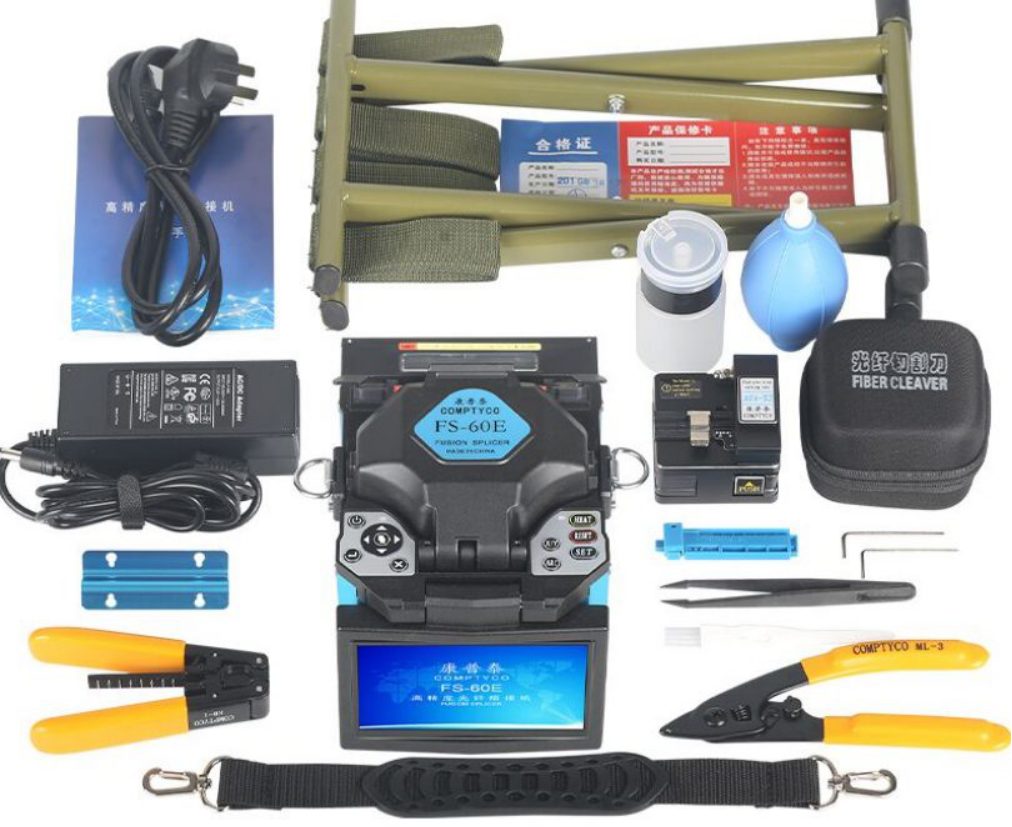 CLAD ALIGNMENT
More basic fusion splicers employ clad alignments to line up the fibers for splicing. The fibers sit in a holder or V-groove and are lined up "physically", based on the outer diameter of the fiber's cladding. These splicing units are at the mercy of the fibers' glass geometry characteristics and tolerances (Clad Diameter, Clad Non-Circularity, and Core-to-Clad Concentricity). Just because the outer diameters are aligned, doesn't mean the cores will be perfectly aligned. Such units typically produce higher loss splices and lack the features and flexibility of higher end splicers.
HAND HELD
A revolution in splicing came about with the introduction of battery powered handheld fusion splicers. These popular devices are compact and portable, yet offer performance on a par with bench top models.