Description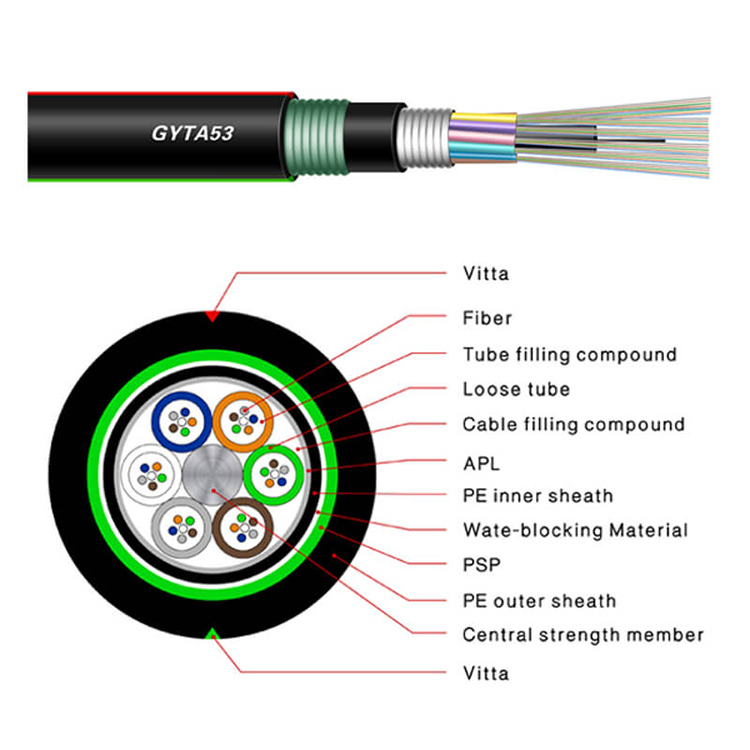 GYTA53  Cable
Loose tube gel-filled construction for superiorfiber protection.
Double jacket single armored(GYTY53) and Double jacket double armored (GYTA53) for rodent pr.otection and direct burial.
UV and moisture-resistant design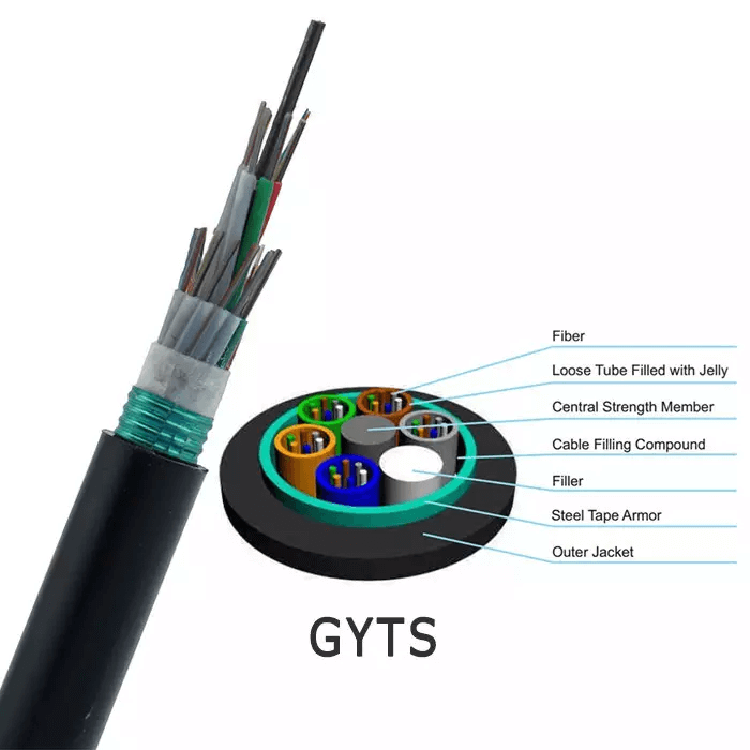 GYTS Cable
Armored Loose Tube Single Jacket/SingleArmor fiber optic cable with fibers placed in loose buffertube stranded around central
strength member.The cable core is protected with jelly to prevent water intrusion and migration,with a corrugated steel tape
armorwhich provides rigid protection, rodent resistance and cover with a black Polyethylene out jacket.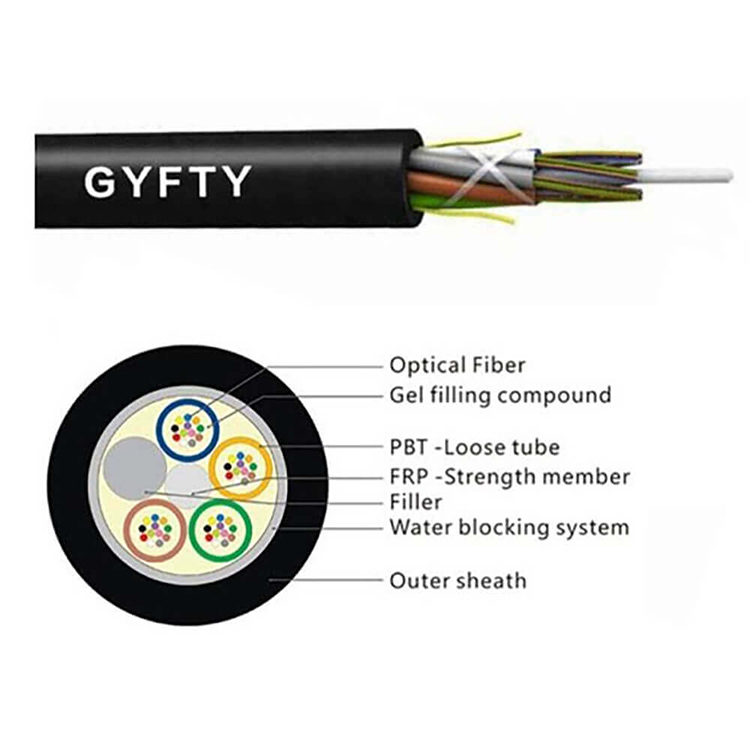 Factory Duct Outdoor g652d g657a armored single mode GYTS GYTA53 288 48 144 96 12 24 core fiber optic cable price
per meter
The fibers, 250µm, are positioned in a loose tube made of a high modulus plastic. The tubes are filled with a
water-resistant filling compound. A Fiber Reinforced Plastic (FRP) locates in the center of core as a non-metallic strength
member. The tubes (and fillers) are stranded around the strength member into a compact and circular core. After the cable
core is filled with the filling compound to protect it from water ingress, the cable is completed with a PE sheath.