Description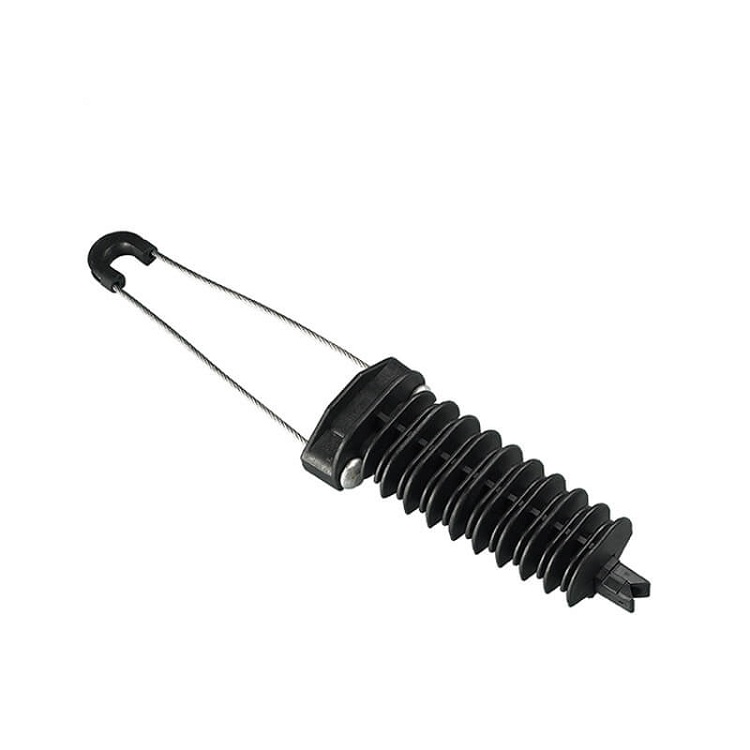 production description
Anchor clamps HW-ADSSAC series are made of one opened conical fibre glass reinforced body, a pair of plastic wedges and a flexible
bail. Different sizes offer a wide range of gripping capacities and mechanical resistances to fit the various ADSS cable designs.
The ADSS series of anchor clamps allow an easy and quick securing of Ø 6 to 20 mm aerial circular fibre optic cables (ADSS) on
short spans (up to 150 meters).